Happy Wednesday friends,
I missed this last week because, to be frank with you, I hadn't done much reading at all ;P Fortunately, I've made up since then and am currently on my 7th read of the year!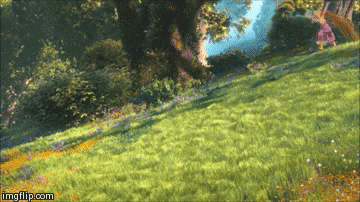 Yes, I'm rather excited about it! 😂
Thanks to Sam at Taking on a World of Words for hosting this great opportunity to discover new books and share our reads each week.
If you want to participate – and I hope you do – then answer these three questions:
What are you currently reading?
What did you recently finish reading?
What do you think you'll read next?
---
CURRENTLY READING
Summerlong by Peter S. Beagle
Blurb:
Retired history professor Abe Aronson is a cranky, solitary man living out his autumn years on Gardner Island, a ferry ride away from the hustle and bustle of nearby Seattle. One rainy February night, while dining at a favorite local haunt, Abe and his girlfriend Joanna meet an engaging enigmatic waitress, new in town and without a place of her own. Fascinated and moved by the girl's plight, Joanna invites her to stay in Abe's garage. It seems everyone falls for the charming and invigorating the waitress, but she is much more than she appears, and an ancient covenant made a millennium ago threatens to disrupt the spring and alter the lives of Abe, Joanna, and all those around them forever…
I am rather enjoying this one so far. I received an ARC from Netgalley but it's been on the backburner for some time and I am doing my best to get caught up with them all by the end of February.
Anyway, this book is a lovely bit of whimsy and wonder, somewhat reminiscent of Neil Gaiman's work. Shamefully this is my first Beagle novel. I've been meaning to read the Last Unicorn (the movie has always managed to terrify me and devastate me)! For now, I must say that Beagle has caught my attention 🙂
FINISHED READING

I finished reading Mariana by Susana Kearsley in early January, but just posted my review here, if you want to check it out! A beautiful historical romance! Really tugs on the heartstrings!
Awaken (The A'Vean Chronicles #1) by GR Thomas
Blurb:
SOME PEOPLE AREN'T DESTINED TO BE ORDINARY.
With a special gift held close to her heart, it was always going to be hard for Sophia Woodville to live an ordinary life.
As a 20 year old nursing grad, she thought she had her future all sorted.
However, destiny was about to intervene.
Her secret was not so secret. The gift she possessed was just a hint of something far beyond her wildest imagination.
Sophia will be pulled, kicking and screaming, into an unseen, ancient world that challenges all that she thought to be true of herself, her family and the origins of humanity.
Original sin, forbidden love and her life in constant danger.
Will Sophia survive this dark twist of fate?
Will the devil be her saviour?
Will an Angel be her downfall?
One of my highly anticipated reads of 2017, it exceeded my expectations. Amazingly well written with a dazzling mythology to support a gripping plot. Sophia is a brilliantly crafted protagonist and I can't wait to find out what happens to her next. My review should be up tomorrow!
A Monster Calls by Patrick Ness
Blurb:
Conor has the same dream every night, ever since his mother first fell ill, ever since she started the treatments that don't quite seem to be working. But tonight is different. Tonight, when he wakes, there's a visitor at his window. It's ancient, elemental, a force of nature. And it wants the most dangerous thing of all from Conor. It wants the truth.
Patrick Ness takes the final idea of the late, award-winning writer Siobhan Dowd and weaves an extraordinary and heartbreaking tale of mischief, healing and above all, the courage it takes to survive.
I am still not over this beautiful, heart-wrenching, magical book! Patrick Ness, welcome to my favourite author list!
Rage and Ruin by Kate Roman
Blurb:
Bridget O'Malley's temper has always been trouble. It's made her the black sheep of the family, cost her customers at her bar, and ruined relationships, but it has never put her life in danger. That is until she tries to rescue her cousin from a demon summoning cult. In picking a fight with one of Chicago's most powerful witches, Bridget finds her bar being picketed, her witch's license suspended, and demons on her trail. Annoyed and afraid Bridget uses the only weapon at her disposal to get her life back to normal: her temper.
An ARC received from NetGalley, I was tempted to pick it up because the premise sounded so intriguing, unfortunately the plot fell flat, the story lacked in tension, stakes and likeable characters. My review will definitely be up tomorrow.
AND
The Blue Sword (Damar #1) by Robin McKinley
Blurb:
Harry Crewe is an orphan girl who comes to live in Damar, the desert country shared by the Homelanders and the secretive, magical Hillfolk. Her life is quiet and ordinary-until the night she is kidnapped by Corlath, the Hillfolk King, who takes her deep into the desert. She does not know the Hillfolk language; she does not know why she has been chosen. But Corlath does. Harry is to be trained in the arts of war until she is a match for any of his men. Does she have the courage to accept her true fate?
I finished this one two nights ago and I am still hung over how wonderful it was! A real fantasy gem, stunning with plot, characters and world building! My second McKinley (I read Hero and the Crown first, and am kind of glad I did), I am in love with this woman's writing capabilities! Fellow fantasy lovers, read this now 🙂
READING NEXT

I have three books left on my original January TBR (Vicious by VE Schwab, Desert Jewel by Natalina Reis and Murder of Crows by Anne Bishop), but I've added another book to the pile and will probably put it first…..
Night Study (Soulfinders #2) by Maria V. Snyder
I'm not including the blurb because there are plentiful spoilers to be found within it!
I know this series gets a lot of mixed reviews and, in all honestly, I wasn't such a big fan of Soul Study, but I feel compelled to finish this series. My understanding is that Night Study is superior to it, so I'm hopeful that I'll enjoy it more.
The last book (I think it's the last) is coming out January 31st so I figured I read this one now and then get to Dawn Study and call our time together at an end.
---
What books have you devoured of late? Let me know your weekly reading habits or share your link to your WWW post! Let the love of reading flourish 🙂
May inspiration flow like ink upon your quill,
Faith