Hi friends,
Happy Tuesday. I'm sorta kinda back… 😉
I'm playing catch up today and participating in Top Ten Tuesday after missing the past two weeks.
The topic for today is best books you've read in 2017 so far. Want to join, check out The Broke and the Bookish!
Only three of these were released this year. The rest have been long on my TBR.
---
10. The Blue Sword – Robin McKinley
My second read from McKinley, this book was an absolute gem of high fantasy, with stunning worldbuilding. I love Harry. Such a short book too. Definitely one I'll reread in the future.
9. Aristotle and Dante Discover the Secrets of the Universe – Benjamin Alire Saenz
This book holds a special place in my heart. Not only was it a moving story, but it was my first experience listening to an audiobook and Lin's voice was perfectly suited to telling this contemporary epic.
8. Daughter of Smoke and Bone – Laini Taylor
I read this entire series this year. The first book hooked me with its star crossed romance and mythology! The two that followed were still breathtakingly written, but they lacked the tight plot and compelling narrative of the first. Still a beautiful trilogy though.
7. The Hate U Give – Angie Thomas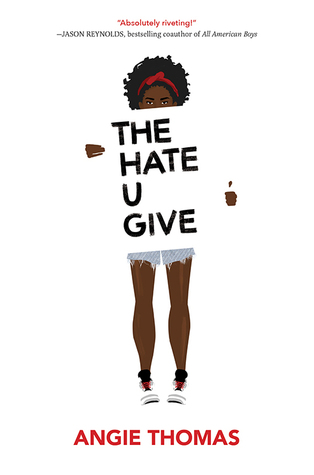 Can't begin to express enough how amazing this story is. I don't read many contemporaries (especially in the YA category — somehow two are on this list, so maybe I should reconsider 🤔). The social relevance of this book alone is enough to convince me that its a book everyone should read.
6. Norse Mythology – Neil Gaiman
The universe must have heard my dreams when it inspired Neil Gaiman to write his own adaptation of Norse mythology. It was preordained that I would love this! And love it I did, with all of Loki's snark 😍
5. A Monster Calls – Patrick Ness
I read this book early in the year and I nearly forgot that I had, it feels like a classic already, a book I've known for a long time. I read it in one sitting and it broke my heart.
— the next four are honestly impossible for me to order because they are all epic! —
1. Crooked Kingdom – Leigh Bardugo
This was the last book I finished reading and oh my gosh! My heart doesn't know what to do with itself. I need more of these amazing characters. More, I tell you! MORE 😭
1. The Dark Tower – Stephen King
I devoured the last three books in this series and I can't recommend this twisted and complex story enough. The journey of this narrative left me breathless and the ending… Seriously, King is a mad genius!
1. Nevernight – Jay Kristoff
A perfectly dark fantasy! Reminded me of Game of Thrones – which is a very good thing in my books – with Mia even reading a bit like the epic Arya Stark. But believe me, Mia is her own unique character and one of my favourite protagonists. Godsgrave can't come quick enough!
1. A Conjuring of Light – VE Schwab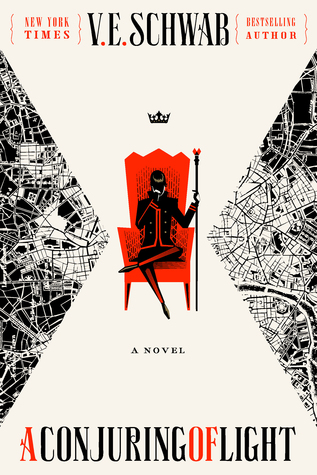 So maybe I lied. 😅
There's a reason this is the last one. Because it's honestly the best book I've read this year. I don't know what it is about the characters and the story but Schwab crafted such a strong world with the Shades of Magic series that I want to get lost in it over and over and over again! Not to mention, that this is one of the most brilliant finales to a series. Though, I wish it was not the end…
---
What are the best books you've read so far this year? Any of the ones I've mentioned on your list? Let me know in the comments friends! Hope you've all been keeping well!
May inspiration flow like ink upon your quill,
Faith