Happy Wednesday friends!
I missed out on last week's WWW Wednesday, so today's is somewhat of a whopper. Bear with me 🙂
WWW Wednesday is a weekly meme hosted by the brilliant Sam at Taking on a World of Words.  A great way to discover new reads and new friends, I highly recommend you give it a shot!
All you have to do is answer these 3 questions:
What are you currently reading?
What did you recently finish reading?
What do you think you'll read next?
---
WHAT I AM CURRENTLY READING
The Ocean at the End of the Lane by Neil Gaiman
Blurb:
A middle-aged man returns to his childhood home to attend a funeral. Although the house he lived in is long gone, he is drawn to the farm at the end of the road, where, when he was seven, he encountered a most remarkable girl, Lettie Hempstock, and her mother and grandmother. He hasn't thought of Lettie in decades, and yet as he sits by the pond (a pond that she'd claimed was an ocean) behind the ramshackle old farmhouse where she once lived, the unremembered past comes flooding back. And it is a past too strange, too frightening, too dangerous to have happened to anyone, let alone a small boy.
A groundbreaking work as delicate as a butterfly's wing and as menacing as a knife in the dark, The Ocean at the End of the Lane is told with a rare understanding of all that makes us human, and shows the power of stories to reveal and shelter us from the darkness inside and out.
If you follow me on my blog, you know that Neil Gaiman is one of my favourite authors. I haven't had a chance to enjoy this novel yet and I am itching for the moment when I can finally rectify that error 🙂 I haven't technically started reading it as I finished my last book just last night, but by the time you're reading this, I'll be reading it!
 

WHAT I RECENTLY FINISHED READING
The Silkworm (Cormoran Strike #2) by Robert Galbraith
BLURB:
When novelist Owen Quine goes missing, his wife calls in private detective Cormoran Strike. At first, Mrs. Quine just thinks her husband has gone off by himself for a few days–as he has done before–and she wants Strike to find him and bring him home.
But as Strike investigates, it becomes clear that there is more to Quine's disappearance than his wife realizes. The novelist has just completed a manuscript featuring poisonous pen-portraits of almost everyone he knows. If the novel were to be published, it would ruin lives–meaning that there are a lot of people who might want him silenced.
When Quine is found brutally murdered under bizarre circumstances, it becomes a race against time to understand the motivation of a ruthless killer, a killer unlike any Strike has encountered before…
A Wind in the Door (Time Quintet #2) by Madeleine L'Engle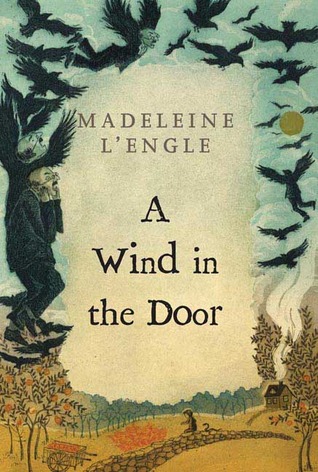 Blurb:
Every time a star goes out, another Echthros has won a battle.
Just before Meg Murry's little brother, Charles Wallace, falls deathly ill, he sees dragons in the vegetable garden. The dragons turn out to be Proginoskes, a cherubin composed of wings and eyes, wind and flame. It is up to Meg and Proginoskes, along with Meg's friend Calvin, to save Charles Wallace's life. To do so, they must travel deep within Charles Wallace to attempt to defeat the Echthroi – those who hate – and restore brilliant harmony and joy to the rhythm of creation, the song of the universe.
The Prince of Lies (Night's Masque Vol. 3) by Ann Lyle

Blurb:
Elizabethan spy Mal Catlyn has everything he ever wanted—his twin brother Sandy restored to health, his family estate reclaimed and a son to inherit it—but his work isn't over yet. The guisers' leader, Jathekkil, has reincarnated as the young Prince Henry Tudor, giving Mal a chance to eliminate his enemies whilst they are at their weakest.

With Sandy's help Mal learns to harness his own magic in the fight against the renegade skraylings, but it may be too late to save England. Schemes set in motion decades ago are at last coming to fruition, and the barrier between the dreamlands and the waking world is wearing thin…
AND….
The Book Thief by Markus Zusak
BLURB:
It's just a small story really, about among other things: a girl, some words, an accordionist, some fanatical Germans, a Jewish fist-fighter, and quite a lot of thievery. . . .
Set during World War II in Germany, Markus Zusak's groundbreaking new novel is the story of Liesel Meminger, a foster girl living outside of Munich. Liesel scratches out a meager existence for herself by stealing when she encounters something she can't resist–books. With the help of her accordion-playing foster father, she learns to read and shares her stolen books with her neighbors during bombing raids as well as with the Jewish man hidden in her basement before he is marched to Dachau.
This is an unforgettable story about the ability of books to feed the soul.
This is devastatingly beautiful story that will haunt the soul. There are so many words that could be used to convey my thoughts after concluding this tale: cathartic, heart-wrenching, profound, tears streaming — okay that last one is more physical than emotional, but I rarely cry when I read books. The last time I really cried was at the end of the 6th Harry Potter (for obvious reasons readers will understand). But this book got me fairly weepy last night. I'm prepping a post to discuss this and Noughts and Crosses so keep your eyes open for that!
WAIT! THERE'S ONE MORE!
The Alchemist by Paulo Coelho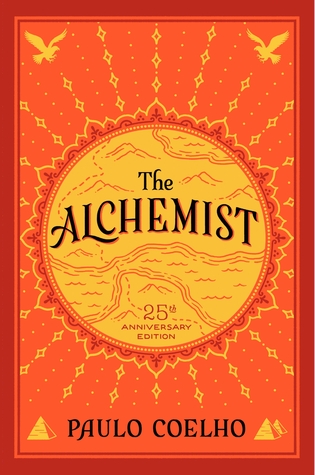 Blurb:
Paulo Coelho's enchanting novel has inspired a devoted following around the world. This story, dazzling in its powerful simplicity and soul-stirring wisdom, is about an Andalusian shepherd boy named Santiago who travels from his homeland in Spain to the Egyptian desert in search of a treasure buried near the Pyramids. Along the way he meets a Gypsy woman, a man who calls himself king, and an alchemist, all of whom point Santiago in the direction of his quest. No one knows what the treasure is, or if Santiago will be able to surmount the obstacles in his path. But what starts out as a journey to find worldly goods turns into a discovery of the treasure found within. Lush, evocative, and deeply humane, the story of Santiago is an eternal testament to the transforming power of our dreams and the importance of listening to our hearts.
I sat down to start this one last night and managed to finish it in one sitting! A novel that's garnered mixed reviews, I went into hoping I would love it. And I did 🙂 I understand why it isn't a novel for everyone. But I adored the fable and fairytalesque qualities it possessed. I'll be posting a review soon for this one too!
WHAT I KNOW I'M READING NEXT
I've lined up my next three books 🙂
Saint Odd (Odd Thomas #7) by Dean Koont
Blurb:
The future is haunting Odd Thomas.
The carnival has returned to Pico Mundo, the same one that came to town when Odd was just sixteen.
History seems to be repeating itself as Odd grapples with a satanic cult intent on bringing destruction to his town. An unseasonal storm is brewing, and as the sky darkens and the sun turns blood-red, it seems that all of nature is complicit in their plans.
Meanwhile Odd is having dreams of a drowned Pico Mundo, where the submerged streetlamps eerily light the streets. But there's no way Pico Mundo could wind up underwater . . . could it?
I'm finally going to do it! I'm going to read the last book. I've been holding onto this one for a while, afraid of closing the chapter (quite literally) on this series. I've loved it so much. It doesn't help that Anton Yelchin portrayed Odd in the movie version and I've been picturing him as I've read the last few installments. I'm expecting some sort of catharsis by the end… But it's time to say goodbye.
With this series done, as well as Night's Masque, I'm taking on two new ones. The first is…
A Court of Thorns and Roses (A Court of Thorns and Roses #1) by Sarah J. Maas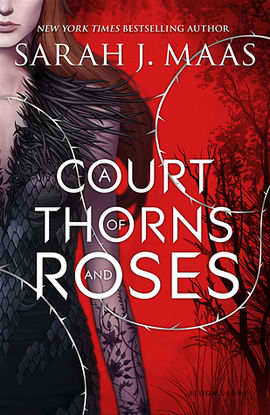 Blurb:
When nineteen-year-old huntress Feyre kills a wolf in the woods, a beast-like creature arrives to demand retribution for it. Dragged to a treacherous magical land she only knows about from legends, Feyre discovers that her captor is not an animal, but Tamlin—one of the lethal, immortal faeries who once ruled their world.
As she dwells on his estate, her feelings for Tamlin transform from icy hostility into a fiery passion that burns through every lie and warning she's been told about the beautiful, dangerous world of the Fae. But an ancient, wicked shadow over the faerie lands is growing, and Feyre must find a way to stop it . . . or doom Tamlin—and his world—forever.
I chose the ACoTaR, only because I'm craving something to curb my impatience for the live action Beauty and the Beast film coming March 2017. This seemed like a good option. 🙂
The other series lined up is…
A Darker Shade of Magic (Shades of Magic #1) by V.E. Schwab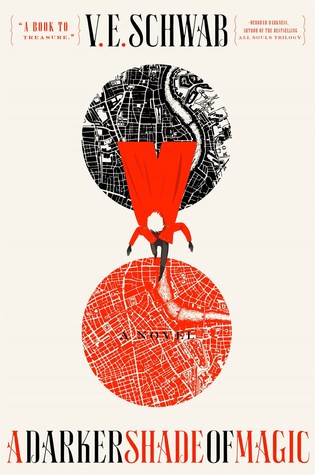 Blurb
Kell is one of the last Travelers—rare magicians who choose a parallel universe to visit.
Grey London is dirty, boring, lacks magic, ruled by mad King George. Red London is where life and magic are revered, and the Maresh Dynasty presides over a flourishing empire. White London is ruled by whoever has murdered their way to the throne. People fight to control magic, and the magic fights back, draining the city to its very bones. Once there was Black London – but no one speaks of that now.
Officially, Kell is the Red Traveler, personal ambassador and adopted Prince of Red London, carrying the monthly correspondences between royals of each London. Unofficially, Kell smuggles for those willing to pay for even a glimpse of a world they'll never see. This dangerous hobby sets him up for accidental treason. Fleeing into Grey London, Kell runs afoul of Delilah Bard, a cut-purse with lofty aspirations. She robs him, saves him from a dangerous enemy, then forces him to another world for her 'proper adventure'.
But perilous magic is afoot, and treachery lurks at every turn. To save all of the worlds, Kell and Lila will first need to stay alive — trickier than they hoped.
Honestly, I was debating between this one and The Raven Boys, but I've been hearing enough praise for ADSoM and there are only two to get through (with a third coming out soon…) versus Maggie Stiefvater's four in The Raven Cycle. I just love the concept behind it too.
---
PHEW! Told you there was a lot to get through ;P
Let me know what books you've been reading or plan to read and if you have your own WWW post, leave a link in the comments so I can check it out for myself.
Happy Reading everyone 🙂
May inspiration flow like ink upon your quill,
Faith