Happy Tuesday friends 🙂
I'm working on a few blog posts for the next few weeks, updates on my progress and for my Crafting the Series posts that I've neglected utterly in the wake of too many writerly goals and personal issues.
But I've been seeing a few TTT posts around and thought it might be fun to add this to my weekly blog lineup as I try to create a semblance of order here.
Hosted by The Broke and the Bookish, it's a weekly meme that's all about books and lists based on a theme.
This week's theme is a mother's day related freebie! All you have to do is link back to their page. VOILÀ
As many of you may know, the main character in my debut novella is a single mother named Eléonore who fights demons by night while caring for her six-year old son, Étienne.
So my interpretation today is ten fictional mothers who inspired Eléonore!
Ready? Here we go 🙂
---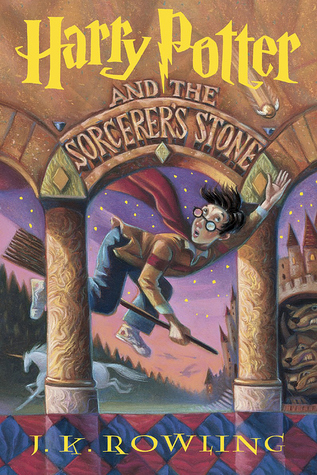 LILY EVANS
 Harry Potter as a series defined much of my childhood and inspired a lot of my writing when I was younger. So it seems natural that some of that would rub off on Eléonore's journey.
Though Lily's role in the series is limited to flashbacks, it is her initial sacrifice that sets the plot in motion. And that act of sacrificing oneself for one's child, that selfless drive to give up one's life for another, is a quality that Eléonore is imbued with and guides most of her actions throughout the novella.
---
MOLLY WEASLEY

Of course, another mother from the Harry Potter series, and one who is far more prominent is dear Mrs. Weasley. A firecracker of a character, she has so much heart to her and yet is stern towards her children and husband. Her fierce nature though makes her a protective maternal figure and she, pardon my French, kicks ass when the ones she loves are in peril.
That spitfire spirit is one Eléonore owns… in my humble opinion 😉
---
MARMEE
The strong maternal figure raising four daughters, Marmee is a gentle and compassionate woman who performs her motherly duties while her husband is away at war and, for a good part of the book, is the figurehead of the family. She also acts as a moral compass for the girls in their lives.
While Eléonore herself might lack a proper moral code, she does her utmost to impress upon Étienne the need to follow a steadier path than she.
---
CATELYN STARK

There are plenty of mothers in the A Song of Ice and Fire series by good ol' George RR Martin, from the ruthless Cersei to Mhysa Dany, Mother of Dragons. But I am prone to think back on Catelyn, a woman who loved her children to the point that she was willing to cut a deal with the Lannisters to save her daughters.
It's that unflinching, uncompromising attitude that inspired certain actions on Eléonore's part.
---
LEAH, RACHEL, ZILPAH, & BILHAH
This retelling of the story of Dinah as found in the Bible is one about women primarily and the bond between mothers and daughters. But the spirituality between these women and the relationship that they embody is one I tried to capture in a similar way between Eléonore, Sinéand Rosalie–though this is something that grows in the books that follow.
It also inspired the sense that it takes more than one person to raise a child – that old 'it takes a whole village' idea that we've sorely lost on.
---
MRS. BENNETT
Mrs. Bennett might be one of the funniest mothers in literature, her satirical caricature set around arranging the best marriages for her child. It's nothing that Eléonore has to work with, but there is a certain frenzy with which Eléonore acts and speaks and that's in large part inspired by the rather frantically inclined Mrs. Bennett.
---
LORELAI GILMORE
Not a mother from literature, I'm aware, but a fictional character that I would be remiss to not mention here. Anyone familiar with Gilmore Girls will recognize it for its central mother-daughter relationship and witty banter. It's that banter that I really tried to hone with Eléonore, trying for dialogue that was sharp and witty, banter that flowed without feeling forced.
From reviews, it seems I've done this rather well. So thank you Amy Sherman-Palladino for inspiring me with rapid fire dialogue and cultural references!
---
Well, that's less than ten, but anymore would be forcing the truth. Which mothers in literature have left an impact on you? For good or for bad.
May inspiration flow like ink upon your quill,
Faith