Greeting Friends!
Another Wednesday is upon, which means another post to share what I've been reading, am reading and will be reading 🙂
WWW Wednesday is hosted by Sam at Taking on a World of Words. Care to join in sharing your weekly reads, all you have to do is answer these 3 questions:
What are you currently reading?
What did you recently finish reading?
What do you think you'll read next?
Here are my answers.
Note: All covers/blurbs are from Goodreads.
---
WHAT I AM CURRENTLY READING
Witch Infernal (Infernal Hunt #3) by Holly Evans
Blurb:
Evelyn Hawke wasn't made for the quiet life. She's bored.
Luckily for her, things start going wrong, and she's expected to fix everyone else's problems. A trio of celestials task Evie and her friends with the job of tracking down the witch who opened the hellmouth and putting an end to her. Little do they know that the witch has big plans and a far-reaching influence.
Timing seemed to really work with me this week. I just finished reading Jane Eyre Monday night in time for Witch Infernal's release yesterday! I dove into last night and got about halfway through! Evie is as wonderful as always and I just love the cast of characters that surrounds her. A wonderful band. Fast-paced and gripping as ever, if you haven't read the first two yet, I highly recommend you do 🙂
WHAT I RECENTLY FINISHED READING
Darker Shade of Magic (Shades of Magic #1) by V.E. Schwab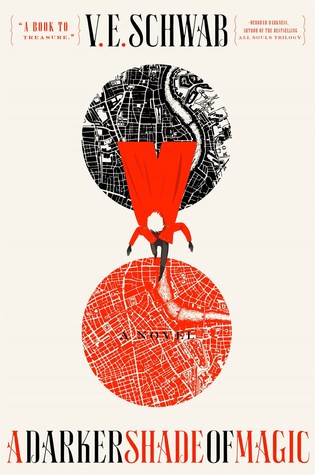 Blurb
Kell is one of the last Travelers—rare magicians who choose a parallel universe to visit.
Grey London is dirty, boring, lacks magic, ruled by mad King George. Red London is where life and magic are revered, and the Maresh Dynasty presides over a flourishing empire. White London is ruled by whoever has murdered their way to the throne. People fight to control magic, and the magic fights back, draining the city to its very bones. Once there was Black London – but no one speaks of that now.
Officially, Kell is the Red Traveler, personal ambassador and adopted Prince of Red London, carrying the monthly correspondences between royals of each London. Unofficially, Kell smuggles for those willing to pay for even a glimpse of a world they'll never see. This dangerous hobby sets him up for accidental treason. Fleeing into Grey London, Kell runs afoul of Delilah Bard, a cut-purse with lofty aspirations. She robs him, saves him from a dangerous enemy, then forces him to another world for her 'proper adventure'.
But perilous magic is afoot, and treachery lurks at every turn. To save all of the worlds, Kell and Lila will first need to stay alive — trickier than they hoped.
I had heard so many people talk about ADSOM and all good things. The premise solidified my desire to pick it up. While I was worried that overhype might diminish my enjoyment, it's now safe to say that, not only did it meet expectations, but it exceeded them like Hermione taking her O.W.L.s! There was so much to love about it. The style of V.E.'s writing, the characters of Kell and Lila, the whole concept of different Londons so well conceived and conveyed! Easily one of my favourite reads this year ❤
Harry Potter and the Cursed Child (Harry Potter #8) by J.K. Rowling, John Tiffany & Jack Thorne
Blurb:
It was always difficult being Harry Potter and it isn't much easier now that he is an overworked employee of the Ministry of Magic, a husband and father of three school-age children.
While Harry grapples with a past that refuses to stay where it belongs, his youngest son Albus must struggle with the weight of a family legacy he never wanted. As past and present fuse ominously, both father and son learn the uncomfortable truth: sometimes, darkness comes from unexpected places.
I read through this play really quickly and when I first finished it, I thought: what a wonderfully nostalgic play that I absolutely love. And then I started to consider it and the holes and gaps and irritations were able to break through my initial 'Harry Potter can never disappoint' mindset. It's difficult to criticize this stageplay when it's borne from my most beloved childhood series, one I still reread to this day. And yes, I could complain about so many things, but that would be nitpicking. At the end of the day, JK gave us an opportunity to return to the world of Harry and, despite its faults, it is still an adventure that reminds me of the magic I first fell in love with and I cannot begrudge her that.
Jane Eyre by Charlotte Brontë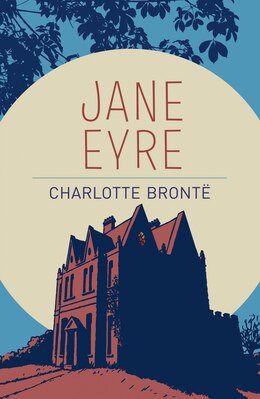 Blurb:
Orphaned into the household of her Aunt Reed at Gateshead, subject to the cruel regime at Lowood charity school, Jane Eyre nonetheless emerges unbroken in spirit and integrity.
She takes up the post of governess at Thornfield, falls in love with Mr. Rochester, and discovers the impediment to their lawful marriage in a story that transcends melodrama to portray a woman's passionate search for a wider and richer life than Victorian society traditionally allowed.
With a heroine full of yearning, the dangerous secrets she encounters, and the choices she finally makes, Charlotte Bronte's innovative and enduring romantic novel continues to engage and provoke readers.
Dear Reader, if this book were a man, I'd marry it 😉
My annual reread of my beloved classic never disappoints. Actually, I think in the past year my mind has become so swept up in life, I forgot all the wonderful intricacies that make this story beautiful. In my book tag post yesterday, I mentioned that Jane and Rochester are one of my OTPs, and they really are. But it's more than the romance that draws me in. It's the intrigue and the development of Jane's character as she struggles with a need to be moral, to hold back her passions, to do what is right and good. She is one of my favourite heroines. If you've never read this masterpiece, you really should!
WHAT I KNOW I'LL BE READING NEXT

The Birth of Venus by Sarah Dunant
Blurb:
Birth of Venus, draws readers into a turbulent 15th-century Florence, a time when the lavish city, steeped in years of Medici family luxury, is suddenly besieged by plague, threat of invasion, and the righteous wrath of a fundamentalist monk. Dunant masterfully blends fact and fiction, seamlessly interweaving Florentine history with the coming-of-age story of a spirited 14-year-old girl. As Florence struggles in Savonarola's grip, a serial killer stalks the streets, the French invaders creep closer, and young Alessandra Cecchi must surrender her "childish" dreams and navigate her way into womanhood.
I've had this book on my shelf for a while — it's one I bought for 2$ at a book sale. I haven't read a historical fiction recently, so I'm looking forward to it.
A Swiftly Twisting Planet (Time Quintet #3) by Madeleine L'Engle
Blurb (edited to avoid spoilers):
He and Gaudior must travel into the past on the winds of time to try to find a Might-Have-Been – a moment in the past when the entire course of events leading to the present can be changed, and the future of Earth – this small, swiftly tilting planet – saved.
I loved the first two — so whimsical and unique as they were. I can't wait to see what L'Engle brings to the table next 🙂
---
That's it for me today! Let me know what your reading or drop a link to your WWW Wednesday in the comments and I'll come around 🙂
May inspiration flow like ink upon your quill,
Faith