Hello friends,
How have you been?
Hope that you are all keeping well and safe.
Today's Tuesday which means it's time for a Top Ten Tuesday post as brought to us by the brilliant Broke and the Bookish!
The topic today is Ten Books from X Genre that I've Recently Added to my TBR.
As you all know, High Fantasy is a great joy of mine so I'm focusing on the last ten books I've added to my GoodReads TBR in that genre
You might recognize a few from my TTT post last week which was about anticipated upcoming releases but there are a few older books here that I've only recently put on my TBR because I'm slow to the uptake (that's the saying, right?) sometimes.
Here they are, in ascending order…
---
10. Godsgrave (Nevernight Chronicles #2) by Jay Kristoff

Blurb (from Book One)
In a land where three suns almost never set, a fledgling killer joins a school of assassins, seeking vengeance against the powers who destroyed her family.
Daughter of an executed traitor, Mia Corvere is barely able to escape her father's failed rebellion with her life. Alone and friendless, she hides in a city built from the bones of a dead god, hunted by the Senate and her father's former comrades. But her gift for speaking with the shadows leads her to the door of a retired killer, and a future she never imagined.
Now, Mia is apprenticed to the deadliest flock of assassins in the entire Republic—the Red Church. If she bests her fellow students in contests of steel, poison and the subtle arts, she'll be inducted among the Blades of the Lady of Blessed Murder, and one step closer to the vengeance she desires. But a killer is loose within the Church's halls, the bloody secrets of Mia's past return to haunt her, and a plot to bring down the entire congregation is unfolding in the shadows she so loves.
Will she even survive to initiation, let alone have her revenge?
9. Blood Red Road (Dust Lands #1) by Moira Young

Blurb:
Saba has spent her whole life in Silverlake, a dried-up wasteland ravaged by constant sandstorms. The Wrecker civilization has long been destroyed, leaving only landfills for Saba and her family to scavenge from. That's fine by her, as long as her beloved twin brother Lugh is around. But when four cloaked horsemen capture Lugh, Saba's world is shattered, and she embarks on a quest to get him back.
Suddenly thrown into the lawless, ugly reality of the outside world, Saba discovers she is a fierce fighter, an unbeatable survivor, and a cunning opponent. Teamed up with a handsome daredevil named Jack and a gang of girl revolutionaries called the Free Hawks, Saba's unrelenting search for Lugh stages a showdown that will change the course of her own civilization.
8. Daughter of the Siren Queen (Daughter of the Pirate King #2) by Tricia Levenseller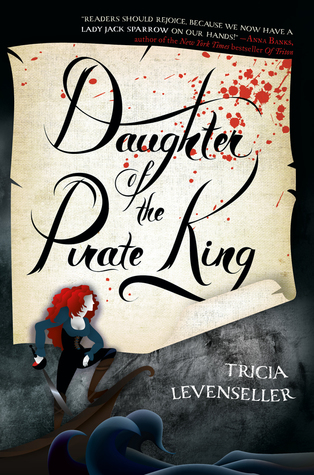 Blurb (From Book One)
Sent on a mission to retrieve an ancient hidden map—the key to a legendary treasure trove—seventeen-year-old pirate captain Alosa deliberately allows herself to be captured by her enemies, giving her the perfect opportunity to search their ship.
More than a match for the ruthless pirate crew, Alosa has only one thing standing between her and the map: her captor, the unexpectedly clever and unfairly attractive first mate, Riden. But not to worry, for Alosa has a few tricks up her sleeve, and no lone pirate can stop the Daughter of the Pirate King.
7. The Wise Man's Fear (Kingkiller Chronicles #2) by Patrick Rothfuss

Blurb (from Book One)
Told in Kvothe's own voice, this is the tale of the magically gifted young man who grows to be the most notorious wizard his world has ever seen.
The intimate narrative of his childhood in a troupe of traveling players, his years spent as a near-feral orphan in a crime-ridden city, his daringly brazen yet successful bid to enter a legendary school of magic, and his life as a fugitive after the murder of a king form a gripping coming-of-age story unrivaled in recent literature.
A high-action story written with a poet's hand, The Name of the Wind is a masterpiece that will transport readers into the body and mind of a wizard.
6. The Grace of Kings (The Dandelion Dynasty #1) by Ken Liu

Blurb:
Two men rebel together against tyranny—and then become rivals—in this first sweeping book of an epic fantasy series from Ken Liu, recipient of Hugo, Nebula, and World Fantasy awards.
Wily, charming Kuni Garu, a bandit, and stern, fearless Mata Zyndu, the son of a deposed duke, seem like polar opposites. Yet, in the uprising against the emperor, the two quickly become the best of friends after a series of adventures fighting against vast conscripted armies, silk-draped airships, and shapeshifting gods. Once the emperor has been overthrown, however, they each find themselves the leader of separate factions—two sides with very different ideas about how the world should be run and the meaning of justice.
Fans of intrigue, intimate plots, and action will find a new series to embrace in the Dandelion Dynasty.
5. Vessel by Sarah Beth Durst

Blurb:
Liyana has trained her entire life to be the vessel of a goddess. She will dance and summon her tribe's deity, who will inhabit Liyana's body and use magic to bring rain to the desert. But when the dance ends, Liyana is still there. Her tribe is furious — and sure that it is Liyana's fault. Abandoned by her tribe, Liyana expects to die in the desert. Until a boy walks out of the dust in search of her.
Korbyn is a god inside his vessel, and a trickster god at that. He tells Liyana that five other gods are missing, and they set off across the desert in search of the other vessels. The desert tribes cannot survive without the magic of their gods. But the journey is dangerous, even with a god's help. And not everyone is willing to believe the trickster god's tale.
The closer she grows to Korbyn, the less Liyana wants to disappear to make way for her goddess. But she has no choice — she must die for her tribe to live. Unless a trickster god can help her to trick fate — or a human girl can muster some magic of her own.
4. Blood Song (Raven's Shadow #1) by Anthony Ryan

Blurb:
Vaelin Al Sorna was only a child of ten when his father left him at the iron gate of the Sixth Order. The Brothers of the Sixth Order are devoted to battle, and Vaelin will be trained and hardened to the austere, celibate, and dangerous life of a Warrior of the Faith. He has no family now save the Order.
Vaelin's father was Battle Lord to King Janus, ruler of the unified realm. Vaelin's rage at being deprived of his birthright and dropped at the doorstep of the Sixth Order like a foundling knows no bounds. He cherishes the memory of his mother, and what he will come to learn of her at the Order will confound him. His father, too, has motives that Vaelin will come to understand. But one truth overpowers all the rest: Vaelin Al Sorna is destined for a future he has yet to comprehend. A future that will alter not only the realm, but the world.
3. Blackwing (Ravens' Mark #1) by Ed McDonald

Blurb:
Nothing in the Misery lasts…
Under a cracked and wailing sky, the Misery is a vast and blighted expanse, created when the Engine, the most powerful weapon in the world, was unleashed against the immortal Deep Kings. Across the wasteland, teeming with corrupted magic and malevolent wraiths, the Deep Kings and their armies are still watching—and still waiting.
Ryhalt Galharrow is no stranger to the Misery. The bounty hunter journeys to a remote outpost, armed for killing both men and monsters, and searching for a mysterious noblewoman. He finds himself in the middle of a shocking attack by the Deep Kings, one that should not be possible. Only a fearsome show of power from the very woman he is seeking saves him.
Once, long ago, he knew the woman well, and together they stumble onto a web of conspiracy that threatens to unmake everything they hold dear and end the fragile peace the Engine has provided. Galharrow is not ready for the truth about the blood he's spilled and the gods he's supposed to serve…
2. The Language of Thorns by Leigh Bardugo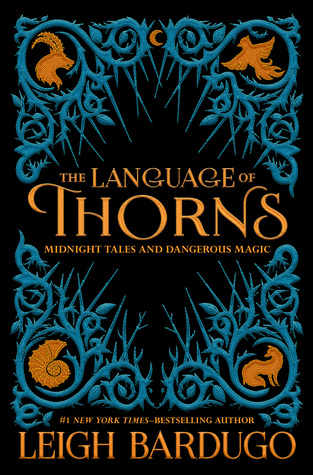 Blurb:
Travel to a world of dark bargains struck by moonlight, of haunted towns and hungry woods, of talking beasts and gingerbread golems, where a young mermaid's voice can summon deadly storms and where a river might do a lovestruck boy's bidding but only for a terrible price.
Inspired by myth, fairy tale, and folklore, #1 New York Times–bestselling author Leigh Bardugo has crafted a deliciously atmospheric collection of short stories filled with betrayals, revenge, sacrifice, and love.
1. The Cruel Prince (The Folk of the Air #1) by Holly Black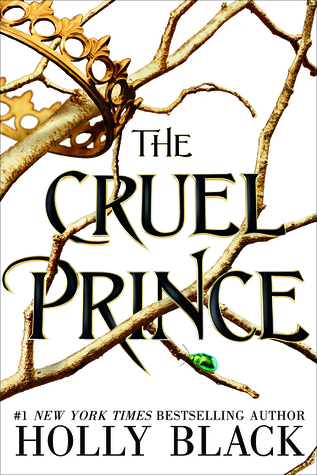 Blurb:
Jude was seven years old when her parents were murdered and she and her two sisters were stolen away to live in the treacherous High Court of Faerie. Ten years later, Jude wants nothing more than to belong there, despite her mortality. But many of the fey despise humans. Especially Prince Cardan, the youngest and wickedest son of the High King.
To win a place at the Court, she must defy him–and face the consequences.
In doing so, she becomes embroiled in palace intrigues and deceptions, discovering her own capacity for bloodshed. But as civil war threatens to drown the Courts of Faerie in violence, Jude will need to risk her life in a dangerous alliance to save her sisters, and Faerie itself.
---
Have you read any of these books? Which books have you recently added to your TBR in the high fantasy genre? Share in the comments 🙂
May inspiration flow like ink upon your quill,
Faith