Good Day Everyone,
I hope that you are all doing well 🙂
Can you believe that tomorrow is the last day of May??
Keep an eye out for some posts coming out this week about where I am in my writing life and my June TBR.
Today's theme for Top Ten Tuesday as hosted by The Broke and the Bookish is Top Ten Most Anticipated Books For The Second Half of 2017.
Not sure if I'll actually read these releases this year, but I'm hoping to make time to because they sound SOOO GOOOD!!!
---
If there's one I have to make time for this year, it's Godsgrave. I just read Nevernight this month and it BLEW. ME. AWAY. Dark fantasy as its best. A kickass heroine. And worldbuilding done absolutely right.
Releases: September 5th

Our Dark Duet by Victoria Schwab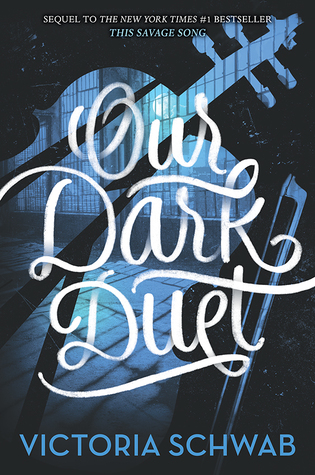 Truth be told, I haven't read This Savage Song yet because I've been waiting to binge read these two together. And I can't wait. Shades of Magic is one of my favourite fantasy series and Schwab is easily one of my favourite authors. After I devour these, I only have her Archived series to read as I impatiently await the release of Vengeful next year!
Releases: June 13th

Wonder Woman: Warbringer by Leigh Bardugo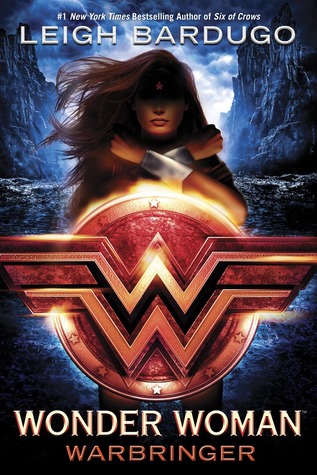 First things first. I am RIDICULOUSLY excited for the Wonder Woman film coming out this Friday. The reviews are rolling in and they are extremely positive!
With that hype going, it's no wonder that one of my highly anticipated releases is a YA take on the superheroine! And written by Leigh Bardugo! Bring on all the awesomeness!
Releases: August 29th
All the Crooked Saints by Maggie Stiefvater

I've only read one book my Maggie Stiefvater, Raven Boys, and while I had some issues with it, I mainly loved the characterization of the boys and I'm eager to read more of her works. Especially The Scorpio Races, but this one sounds absolutely amazing too!
Here is a thing everyone wants:
A miracle.
Here is a thing everyone fears:
What it takes to get one.
Releases: October 10th
La Belle Sauvage by Philip Pullman
His Dark Materials was one of my favourite series growing up so when I heard that Pullman was writing a companion series with the first book coming out this year… well… there were a few Hallelujah choruses, I'll tell you that much 😀
Releases: October 19th
The Language of Thorns by Leigh Bardugo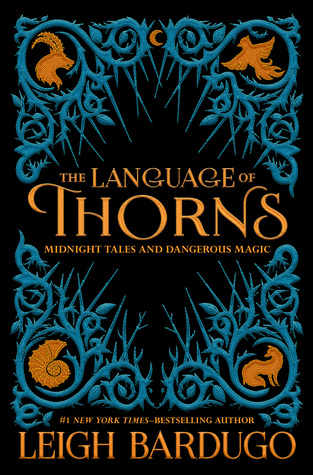 Yes, Leigh Bardugo is featuring twice on this list. But it can't be help. A collection of six tales with stunning illustrations inspired by myths, fairy tales and folklore… well, that has me sold!
Releases: September 26th

The Tiger's Daughter by K. Arsenault Rivera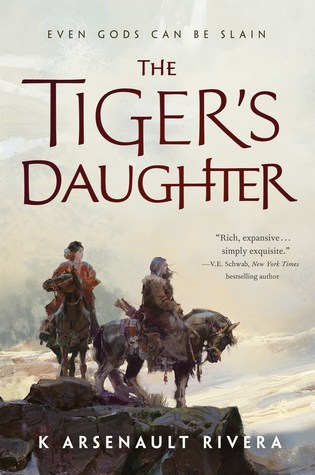 I am always on the lookout for new fantasies to add to my ever growing TBR of 'MUST READ FANTASY NOVELS' and with both Roshani Chokshi and VE Schwab praising it, you can be darn sure that this one has jumped up a few spots.
Releases: October 3rd
Wild Beauty by Anna-Marie McLemore

This sounds like a gorgeously realized book, the premise so whimsical and heartbreaking already. I know that many people speak highly of McLemore and I've been meaning to pick up a book hers. With the promise of magical realism and a female centric storyline, I cannot wait for this one!
Releases: October 3rd
Even the Darkest Stars by Heather Fawcett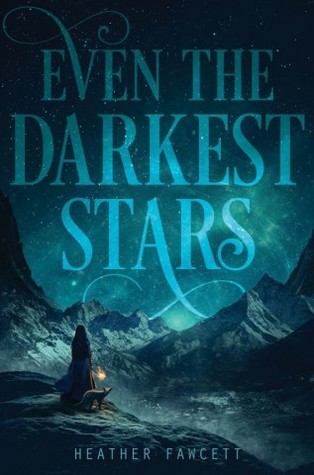 A story about a young girl living in a fictional Himalayan country who joins a legendary explorer on a dangerous climb with "avalanches, ice chasms, ghosts, and other dangers at every turn."
Yes please!
Releases: September 5th
Forest of a Thousand Lanterns by Julie C. Dao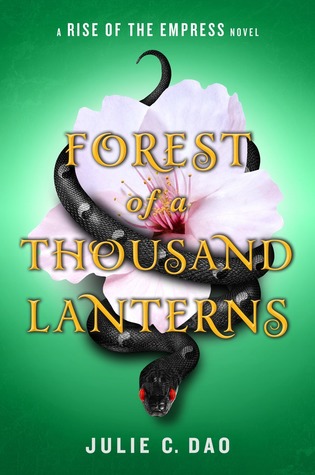 I've only recently started reading fantasy books with a worldbuilding steeped in Asian culture and so far I have been captivated! Enter a retelling of the Evil Queen legend with an antiheroine on a journey from peasant to Empress and onto my TBR you go 🙂
Releases: October 10th

HONOURABLE MENTION
Well, I hear there's a nifty urban fantasy novel called Heralding releasing Fall 2017, a pseudo-sequel to this little novella called Eléonore by Faith Rivens…
Oh wait… 😳
Sorry for the shameless promotion! 😅
---
What book release are you most anticipating for the rest of 2017? Let me know!
May inspiration flow like ink upon your quill,
Faith