Happy Tuesday friends!
I'm changing up my normal posts this week to bring you a very special announcement. I have set a release date for Eléonore.
DECEMBER 4TH 2016!
That's right. A little less than two weeks. But everything's come together so very well and I can't hold back any longer. Plus, it will be like an early birthday present for me.
It still feels wholly surreal to me. I can't believe that I'll finally be published. Like many of you, it's been a dream a long time in the making. To see it finally realized… well, I'm actually tearing up thinking about it, so that's what it means to me 💗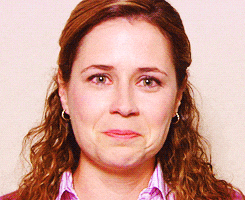 But enough about me! Because today's post is also about you. My readers. My friends. You have been a great support and encouragement for me through this past year and I am grateful for every kind word and gesture that has kept me moving in this direction. With American Thanksgiving drawing near, I feel it apropos to express the gratitude I have for each of you. I am blessed. Truly blessed.
If everything works well, I will have Eléonore up for pre-order by the end of the weekend. It will only be available as an e-book to start, with the paperback going up for sale later in the month.
Before wrapping up this post, I also want to say that I'm offering Advance Reader Copies for my novella. If you're at all interested in getting a copy now in exchange for an honest review, feel free to leave a comment below or DM me on twitter (faith_therivens) or send me an e-mail at faithrivens.writer(at)gmail.com. I'll be sending those out by Friday latest.
Here's the blurb again:
Okay, I think that's it for today's post. Thank you again for sharing this journey with me friends. And keep your eyes peeled for the cover reveal 🙂
---
I hope you all had a lovely week and that this one is just as wonderful. Let me know what you've been up to or what you're hoping to accomplish. I'm here for you, cheering you on towards every goal.
May inspiration flow like ink upon your quill,
Faith