Happy Wednesday friends!
It's time for another WWW Wednesday! Hosted by Sam at Taking on a World of Words, I love how it allows the reading community to come together and share their reading habits each week. Though is does murder to my TBR!
All you have to do is answer THREE questions:
What are you currently reading?
What did you recently finish reading?
What do you think you'll read next?
On a side note, I might not be prompt in replying to comments or commenting on other posts this week, though I'll try my best. It's just a bit of a busy week. But I'll be back next Monday 😉
On another note: I reached and passed my reading goal for 2016! The Raven Boys marked my 100th read and with Thrown to the Blue I'm officially at 102 for this year! 😊
---
CURRENTLY READING
Siege and Storm (The Grisha Trilogy #2) by Leigh Bardugo
I won't post the blurb because it contains some spoilers for the first book. If you're interested, here's a link to the Goodreads page of Shadow and Bone (Grisha Trilogy #1)
I only got about two chapters in last night, but I'm already wary about how quickly the story's returned to the status quo of the last book. I was hoping for more character development too.
Also, this book now has to follow up on one of my favourite reads this year. Not easy 😉
RECENTLY FINISHED READING
The Raven Boys (The Raven Cycle #1) by Maggie Stiefvater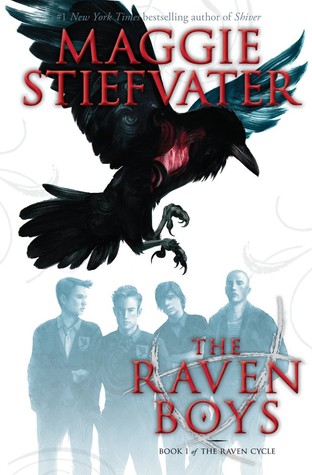 Blurb:
"'There are only two reasons a non-seer would see a spirit on St. Mark's Eve,' Neeve said. 'Either you're his true love…or you killed him.'"
Every year, Blue Sargent stands next to her clairvoyant mother as the soon-to-be dead walk past. Blue herself never sees them — not until this year, when a boy emerges from the dark and speaks directly to her.
His name is Gansey, and Blue soon discovers that he is a rich student at Aglionby, the local private school. Blue has a policy of staying away from Aglionby boys. Known as Raven Boys, they can only mean trouble.
But Blue is drawn to Gansey, in a way she can't entirely explain. He has it all — family money, good looks, devoted friends — but he's looking for much more than that. He is on a quest that has encompassed three other Raven Boys: Adam, the scholarship student who resents all the privilege around him; Ronan, the fierce soul who ranges from anger to despair; and Noah, the taciturn watcher of the four, who notices many things but says very little.
For as long as she can remember, Blue has been warned that she will cause her true love to die. She never thought this would be a problem. But now, as her life becomes caught up in the strange and sinister world of the Raven Boys, she's not so sure anymore.
Oh this book! 😦 The best part about it was the experience of buddy reading with Sarina! It was my first time sharing a book in that way and it was the most pleasurable thing! I look forward to the next opportunity.
Other than that, this book was a bit of a letdown. I felt like Blue didn't have much of a part to play in it besides love interest and the ending doesn't leave me itching for the next installment either. The boys were great and I did enjoy Maggie's prose. The potential's there, but it didn't quite spark.
The Girl on the Train by Paula Hawkins
Blurb:
EVERY DAY THE SAME
Rachel takes the same commuter train every morning and night. Every day she rattles down the track, flashes past a stretch of cozy suburban homes, and stops at the signal that allows her to daily watch the same couple breakfasting on their deck. She's even started to feel like she knows them. Jess and Jason, she calls them. Their life—as she sees it—is perfect. Not unlike the life she recently lost.
UNTIL TODAY
And then she sees something shocking. It's only a minute until the train moves on, but it's enough. Now everything's changed. Unable to keep it to herself, Rachel goes to the police. But is she really as unreliable as they say? Soon she is deeply entangled not only in the investigation but in the lives of everyone involved. Has she done more harm than good?
I have to say that I really didn't enjoy this book. I didn't find it particularly thrilling or gripping and it read more like a melodrama than a psychological thriller. Which would have been fine! If it had been marketed that way. But coming off of hype of being the next Gone Girl, I was kind of underwhelmed. I thought the ending was predictable and I didn't much care for the three perspectives. In fact, I think it detracted and removed a lot of the mystery. That being said, it was a decent read, just not what I expected.
AND…
Thrown to the Blue (An Indigo Flame Novel Book 1) by KJ Chapman
Blurb:
Foretellings have no place for goodness, only greatness. Princess Ezrahli is far from good, but she is a great woman in a conventional Kingdom, followed by whispers and scorn. However, across the waters is un-convention, magic, and fable. Her existence has been foretold in the battle against dark magic, and destiny shall weave itself into her life because darkness cannot be fought with goodness, only greatness.
Smuggling and sorcery leads to adventure, and adventure leads to destiny. Reed is a prince of the streets, but what he lacks in title, he makes up for in skill; a skill that sets him on a path already written in fate. Can he be more than what is expected? Can he enable greatness in another and survive the process?
Vengeance is a motivator, but it can never be your friend. In the end, it will ask for sacrifice, and only the great will pay the fare.
Friends, I devoured this book! And I am hungover on it like I haven't been hungover on a book for a LOOOONG time. My full review will be up next week, but for now let me say that I finished it and wanted to start writing a new fanfic. That is how invested I became to the world and characters. You do not want to miss this one! KJ really outdid herself with this one! Available for preorder on Amazon, it releases November 11th!
READING NEXT
The plan is to move onto the last book in The Grisha Trilogy next: Ruin and Rising.
That leaves one book on my October TBR: Murder of Crows (The Others #2).
Considering this week and all the stuff I have to do, I'm not banking on getting as much reading done as I would normally. But hey! That's okay.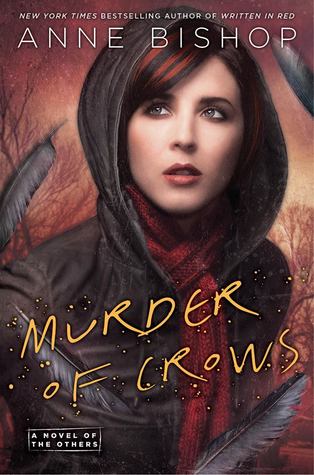 ---
Please do share your links and book habits in the comments below! I'll get back to you as soon as I can! Until then…
May inspiration flow like ink upon your quill,
Faith