Happy Monday Friends!
As you've undoubtedly realized, I've been a bit inconsistent lately with posts. Why, you might ask? Well, I blame a woman named Eléonore and the story she made me tell.
For those of you who don't already know, here's the basic premise (please note it should be Eléonore not Eléanor – there was a bit of scuffle over how her name should be spelled…I lost):
September 1st, I sat down to start a novella. What followed was twenty-five whirlwind days of writing. I had an outline of my major plot points, I knew what my story's conclusion was going to be. Everything else was up for grabs. It was a little more laissez-faire than I'm used to, but it was a good exercise for myself and, overall, I think it was an enriching experience.
I planned to have this novella done by October 1st, but I reached the story's conclusion last night. First draft was completed just a little shy of my intended word count…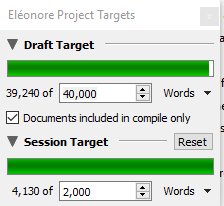 Once I hit the climax, I was ensnared and the words just came. I love those moments when you get so wrapped up in the world and everything disappears. When I wrote the final sentence (cheated here a little, because I knew what that was going to be since September 1st), I will admit to you, friends, I was proud of myself.
This is technically the fifth story I've finished writing (we're talking first drafts here people). I'm planning to do a post on the other four shortly, but for now I'll list them off. Pirate Eyes (the original version written in 2006), Stolen Minds (sequel to Pirate Eyes completed in 2012), Pirate Eyes (the new draft of the first half of the original Pirate Eyes – I kid you not, it felt like writing a whole new novel with new goals and a different structure of development – completed 2015) & Heritage (my first NaNoWriMo completed novel written in 2015).
Five stories. Five different experiences. With each written novel, I feel as though I have gained more insight into the writing craft. And there is still so much to learn.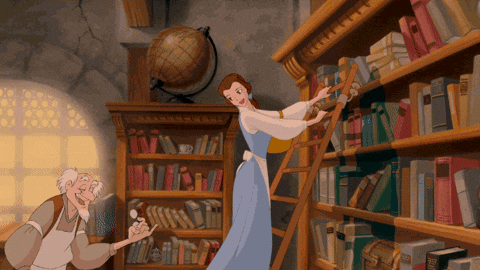 The plan now is to give myself this week off writing, to let my story sit and rest. We've gone through a lot together in the last twenty-five days and some time apart will do us a lot of good. I'm hoping to start editing on October 1st. After that…
I have a beta-reader lined up and I'm looking for an editor as well because I think this might be the one. Friends, I believe Eléonore will mark my debut as a published author. But before I count my chickens, I'll wait to see how the eggs crack October 1st.
In the meantime, I'll be catching up on your blogs and completing the beta reads and critiques I have piled up. I have to apologize for falling behind. I've been selfish and it isn't right. It's something I'm working on…
Stay tuned this week for some special posts introducing the titular heroine of Eléonore and the world/characters that define her life.
Before signing off, I just want to extend my deepest gratitude to all of you who have supported me this past year. I believe that God has blessed me with your encouraging words. I hope you know that I believe that you can persevere, that you can fulfill every dream you set your heart to. Never give up on your happiness. Never be ashamed to be who you are.
---
How are your projects coming? Any recent accomplishments to share? Any big goals lined up in this last week of September 2016 (wait that can't be right!!)? I'd love to hear about your progress and aspirations!
May inspiration flow like ink upon your quill,
Faith