Happy Thursday friends!
And happy September 1st! Anyone else catch the Hogwarts Express this morning?
No, wait, that was just a dream! 😜
In all seriousness, this September is one that I intend to take charge of! I have lots of milestones & aspirations for it! Let me share a few with you….
Milestones….
I have two coming up this month.
The first is September 10th. It marks the day I joined Twitter in 2015.
The second is September 16th which marks the first anniversary of my first blog post here!
I can hardly believe that a whole year has passed since both of these occasions. Time is rather speedy, isn't it?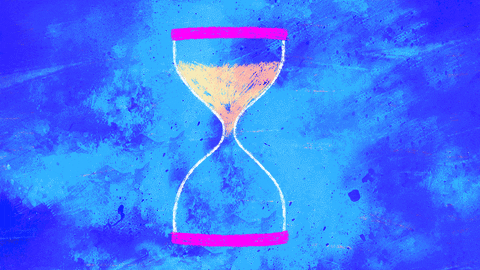 They hold a lot of importance to me, not only because they introduced me to so many amazing wonderful, people, to you, dear friends, but it also marked the moment in time when I decided to put myself and my stories out there for others to see. The warm response I got in return was (and still is) a true blessing!
All that to say that, from September 10th – 16th, I'll be hosting a giveaway to celebrate my first anniversary on social media! Keep an eye open.
Aspirations….
Pirate Eyes is still up there on my list of goals. I didn't quite finish editing my draft as I had hoped to in August, but I think I can wrap them up by Sunday. Meanwhile, my sister is working through the changes I've already made. Once hers are in, I'm sending my MS out to a critique partner and maybe one other beta reader (anyone still interested? I'd probably be looking in October, so there's plenty of time to consider). And then querying begins in earnest!
I've been hinting at something else for the past few days, and I'm excited to finally share my new project with you! It's one I've kept hush hush, only because I didn't want to share something that I wasn't going to follow through with, but I am ready for it! And follow-through will be my middle name this month. Yep! Just call me Faith Follow-Through Rivens!
First, an introduction on inspiration. In the past year I've met so many amazing people who've inspired me so many times over with their beautiful words & heartfelt stories. I've watched as they've published their novels, reaching others through the written word. That has been my greatest aspiration in life and seeing friends persevere in their goals has compelled me to strive harder to accomplish mine.
In particular, I have been inspired by Holly, the author of the gripping urban fantasy series Infernal Hunt. Her blog and her novels have really impacted me and inspired me to write my own urban fantasy. By the way, if you haven't checked out her series yet, you really should. Right here!
And so this September I am writing Eléonore (working title), an urban fantasy set in my home province of Quebec. I plan on it being a novella length, just a little something to try. My plan is to do NaNoWriMo a little early this year (don't worry, I'll still be doing NaNo in November too)! I'm aiming for a length of 45k-50k. So this September is going to be MyWriMo! And I'm really excited about it 🙂
I don't have a blurb to share yet, but I can tell you this much so far (I mispelled her name ;P: the right spelling is above)
If you want to know more about it, I'll be tweeting all month about it & Pirate Eyes under the hashtag #WIPjoy.
---
What are your big plans/aspirations/expectations for September? Is anyone else participating in #WIPjoy? Share in the comments!
May inspiration flow like ink upon your quill,
Faith