Another Wednesday.
You know what that means!
Another round of WWW Wednesday thanks to our lovely host: Sam at Taking on a World of Words.
Care to join in sharing your weekly reads, all you have to do is answer these 3 questions:
What are you currently reading?
What did you recently finish reading?
What do you think you'll read next?
I'm so happy to say that, reaching the end of July, I managed to SMASH my goal of reading 9 books, topping the month off at 12 🙂
I've also read 74 of my planned 100 books for 2016, which means I have to read an average of 6 each month to meet it. I think I can do it 😉
---
WHAT I AM CURRENTLY READING
Darker Shade of Magic (Shades of Magic #1) by V.E. Schwab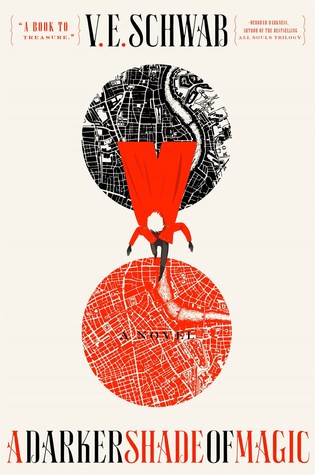 Blurb
Kell is one of the last Travelers—rare magicians who choose a parallel universe to visit.
Grey London is dirty, boring, lacks magic, ruled by mad King George. Red London is where life and magic are revered, and the Maresh Dynasty presides over a flourishing empire. White London is ruled by whoever has murdered their way to the throne. People fight to control magic, and the magic fights back, draining the city to its very bones. Once there was Black London – but no one speaks of that now.
Officially, Kell is the Red Traveler, personal ambassador and adopted Prince of Red London, carrying the monthly correspondences between royals of each London. Unofficially, Kell smuggles for those willing to pay for even a glimpse of a world they'll never see. This dangerous hobby sets him up for accidental treason. Fleeing into Grey London, Kell runs afoul of Delilah Bard, a cut-purse with lofty aspirations. She robs him, saves him from a dangerous enemy, then forces him to another world for her 'proper adventure'.
But perilous magic is afoot, and treachery lurks at every turn. To save all of the worlds, Kell and Lila will first need to stay alive — trickier than they hoped.
After finishing ACOTAR last night, I was eager to pick up ADSOM! And I am in love so far. With Kell. With Lila. With the worldbuilding. With Schawb's voice and prose. It killed me to put it down at 11:15pm, but I had to be up at 5:45 this morning. Cannot wait to continue the adventure tonight ❤
WHAT I RECENTLY FINISHED READING
The Ocean at the End of the Lane by Neil Gaiman
Blurb:
A middle-aged man returns to his childhood home to attend a funeral. Although the house he lived in is long gone, he is drawn to the farm at the end of the road, where, when he was seven, he encountered a most remarkable girl, Lettie Hempstock, and her mother and grandmother. He hasn't thought of Lettie in decades, and yet as he sits by the pond (a pond that she'd claimed was an ocean) behind the ramshackle old farmhouse where she once lived, the unremembered past comes flooding back. And it is a past too strange, too frightening, too dangerous to have happened to anyone, let alone a small boy.
A groundbreaking work as delicate as a butterfly's wing and as menacing as a knife in the dark, The Ocean at the End of the Lane is told with a rare understanding of all that makes us human, and shows the power of stories to reveal and shelter us from the darkness inside and out.
Stunning. Written with all the mastery I've come to expect from Mr. Gaiman. A true gem of literature. And the ending…. shivers… I highly recommend this novel. I've fallen behind in posting reviews, but I'll have one up for this soon.
Saint Odd (Odd Thomas #7) by Dean Koontz
Blurb:
The future is haunting Odd Thomas.
The carnival has returned to Pico Mundo, the same one that came to town when Odd was just sixteen.
History seems to be repeating itself as Odd grapples with a satanic cult intent on bringing destruction to his town. An unseasonal storm is brewing, and as the sky darkens and the sun turns blood-red, it seems that all of nature is complicit in their plans.
Meanwhile Odd is having dreams of a drowned Pico Mundo, where the submerged streetlamps eerily light the streets. But there's no way Pico Mundo could wind up underwater . . . could it?
I finished it. A satisfying conclusion. I felt that the series was tied up neatly, but the final conflict lacked a little. I would say more, but I risk spoilers. And no one likes those. I am glad that I read this series, because it was very poignant, and Odd Thomas is an endearing character. I'm planning to do a review of the series. Keep an eye out.
A Court of Thorns and Roses (A Court of Thorns and Roses #1) by Sarah J. Maas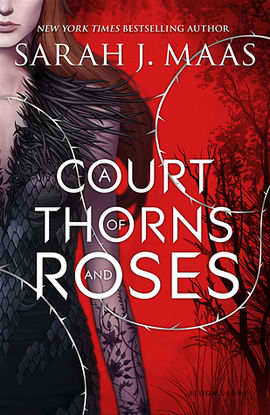 Blurb:
When nineteen-year-old huntress Feyre kills a wolf in the woods, a beast-like creature arrives to demand retribution for it. Dragged to a treacherous magical land she only knows about from legends, Feyre discovers that her captor is not an animal, but Tamlin—one of the lethal, immortal faeries who once ruled their world.
As she dwells on his estate, her feelings for Tamlin transform from icy hostility into a fiery passion that burns through every lie and warning she's been told about the beautiful, dangerous world of the Fae. But an ancient, wicked shadow over the faerie lands is growing, and Feyre must find a way to stop it . . . or doom Tamlin—and his world—forever.
I just finished this last night. I don't know quite how to sum up my feelings. I'm a sucker for all stories that adhere to the narrative of Beauty and the Beast, and there was a lot about this novel that I loved, but the last act really soured my experience. More in a review to come, but for now I'm in no rush for the sequel.
WHAT I KNOW I'LL READ NEXT

I managed to get to (if not finish) all of my up next reads from last week. YAY!
Harry Potter and the Cursed Child (Harry Potter #8) by J.K. Rowling, John Tiffany & Jack Thorne
Blurb:
It was always difficult being Harry Potter and it isn't much easier now that he is an overworked employee of the Ministry of Magic, a husband and father of three school-age children.
While Harry grapples with a past that refuses to stay where it belongs, his youngest son Albus must struggle with the weight of a family legacy he never wanted. As past and present fuse ominously, both father and son learn the uncomfortable truth: sometimes, darkness comes from unexpected places.
Harry's back! Harry's back! I have been waiting for this day since I finished the 7th book on the day it was released! I cannot wait to delve into a new story. The best part? It's a stageplay 🙂
Witch Infernal (Infernal Hunt #3) by Holly Evans
Blurb:
Evelyn Hawke wasn't made for the quiet life. She's bored.
Luckily for her, things start going wrong, and she's expected to fix everyone else's problems. A trio of celestials task Evie and her friends with the job of tracking down the witch who opened the hellmouth and putting an end to her. Little do they know that the witch has big plans and a far-reaching influence.
Cannot begin to explain how excited I am for this next installment in Holly's fast-paced Urban Fantasy series. I've really missed Evie these last few weeks and I am ready to follow her on a new adventure. August 9th is the release date so with any luck I'll get a chance to start reading it before next Wednesday.
Jane Eyre by Charlotte Bronte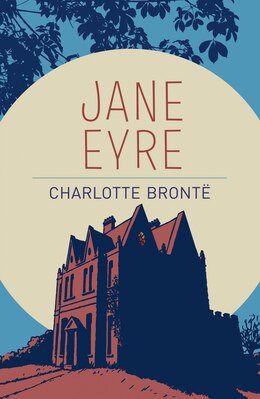 Blurb:
Orphaned into the household of her Aunt Reed at Gateshead, subject to the cruel regime at Lowood charity school, Jane Eyre nonetheless emerges unbroken in spirit and integrity.
She takes up the post of governess at Thornfield, falls in love with Mr. Rochester, and discovers the impediment to their lawful marriage in a story that transcends melodrama to portray a woman's passionate search for a wider and richer life than Victorian society traditionally allowed.
With a heroine full of yearning, the dangerous secrets she encounters, and the choices she finally makes, Charlotte Bronte's innovative and enduring romantic novel continues to engage and provoke readers.
Finally! It's time for my annual reread of one of my favourite novels: Jane Eyre! I even bought a new copy for the occasion. Depending on timing, I'll either read this before Witch Infernal or after it. Either way, I can't wait to reacquaint myself with old friends 🙂
---
Well, that's it for me for today! Please feel free to share your links in the comments or just tell me what you've been reading if you don't have one. I might only respond Friday. I'm in the midst of readying my MS for #PitchWars so I'm falling a bit off the grid. But I'll hop along when I get a chance.
Happy Reading 🙂
May inspiration flow like ink upon your quill,
Faith