Happy Wednesday!
This post is coming later than usual, but at least it's not never coming…doesn't sound quite right…
Anyway… WWW Wednesday is a meme hosted by the wonderful Sam at Taking on a World of Words. Why not check out her blog? There's no logical answer to that question, except why not? 😉
If you want to participate, just answer these three questions — I hope you do
What are you currently reading?
What did you recently finish reading?
What do you think you'll read next?
Here are my weekly reads 🙂
---
WHAT I AM CURRENTLY READING
At the moment, nothing.
No really, I'm between books at the moment. I finished Infernal Bonds last night (see below) and haven't touched another book yet. But I know which one I'll be starting tonight. So I guess I could put it down here. And I will.
Moving Pictures (Discworld #10) by Terry Pratchett
Blurb:
The alchemists of the Discworld have discovered the magic of the silver screen. But what is the dark secret of Holy Wood Hill? It's up to Victor Tugelbend ("Can't sing. Can't dance. Can handle a sword a little") and Theda Withel ("I come from a little town you've probably never heard of") to find out.
As always, any chance to turn to Discworld is a pleasure. It's been a while since I read Eric so I'm looking forward to see what the next installment brings 🙂
WHAT I RECENTLY FINISHED READING
Inferno (Robert Langdon #4) by Dan Brown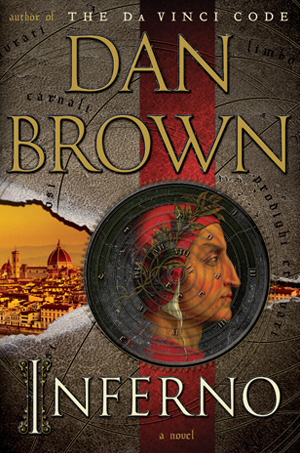 Blurb
In the heart of Italy, Harvard professor of symbology Robert Langdon is drawn into a harrowing world centered on one of history's most enduring and mysterious literary masterpieces . . . Dante's Inferno.
Against this backdrop, Langdon battles a chilling adversary and grapples with an ingenious riddle that pulls him into a landscape of classic art, secret passageways, and futuristic science. Drawing from Dante's dark epic poem, Langdon races to find answers and decide whom to trust . . . before the world is irrevocably altered.
Well, it was okay and then it ended. And disappointment reigned. Not the kind of I was highly expecting amazing things and was let down disappointment that would really bother me. It's just that the story had potential to be good, but wasn't in the end. I'll say more about it in a review this week. Definitely not my favourite Dan Brown. But that's not a big deal in the grand scheme of the book world 🙂
Wrinkle in Time (Time Quintet #1) by Madeleine L'Engle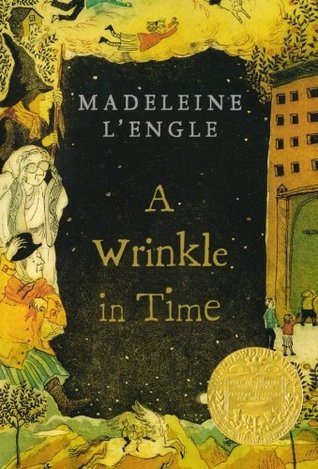 Blurb
Out of this wild night, a strange visitor comes to the Murry house and beckons Meg, her brother Charles Wallace, and their friend Calvin O'Keefe on a most dangerous and extraordinary adventure – one that will threaten their lives and our universe.
I never read this book as a child. I don't why. But I have rectified that horrid oversight and now  all I can say is that this is such a beautiful book! I can't wait to write my review for it! Meg was such a great character and the plot was just so whimsical. A rule-breaker in structural terms, it was a liberating read. A delight! Now I really can't wait for the movie (especially with Ava DuVernay at the helm)!
Infernal Bonds (Infernal Hunt #2) by Holly Evans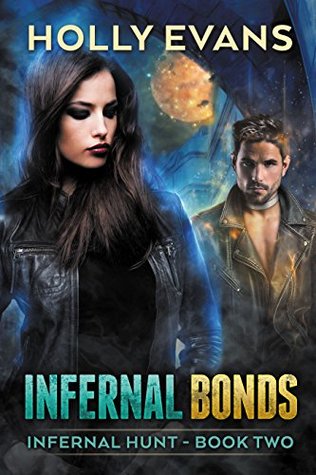 Blurb:
Not only is it a blood moon, but there's a rare celestial alignment that means the veils between the worlds are much more fragile than usual. That allows chaos to reign over the city for one night. Shades play pranks on tourists, redcaps take advantage and run wild, and two sinfully sexy hellhounds slip through.
The redcaps are easily wrangled, the shades are mildly amusing, but the hellhounds are another thing entirely. They evade capture and remain in the city once the moon sets. Two hounds, with two entirely different agendas. One wants freedom. The other wants to bring about Hell on Earth. And he has help.
Infernal Bonds is the first full novel in the Infernal Hunt series. Readers can start with either Infernal Ties or Infernal Bonds.
I was lucky enough to receive an ARC of the second book on Monday! I finished it in two sittings, only because I started it too late on the first night and I had to go to bed or I wouldn't make it to work the next day! And what a wonderful follow-up! I love Evie so much; she's such a fantastic heroine, full of spirit and spunk! Quin, Elise and Kadrix are wonderful supporting characters, so unique in their design and I honestly just want to be best friends with all of them! And then there's Lysander… 🙂 Holly has such a talent for delivering on gripping plots, endearing characters and vivid imagery. More to come in my review! But for now, check out Holly on her blog! Because she is brilliant!
WHAT I'LL BE READING NEXT!
I should be careful about what I say because last week's mentions didn't end up making my reads this past week. I won't be picking up Robin Hobb for a while, but I will be diving into this one:
Haven (Chronicles of Warshard #1) by Katherine Bogle
BLURB:
Princess Haven was never meant to be Queen.
Her immortality has saved her time and time again, but when the last of her royal family dies at her feet, she is next in line to rule a nation on the brink of war. With no formal training on how to be Queen, Haven must rise to the occasion with the help of her best friends, and personal guard, or risk losing everyone she has ever loved.
With war to the West, and no escape to the East, the evil tyrant Kadia sets her sights on the six kingdoms. Haven's neighbors are quick to fall under the swords of Kadia's shadow soldiers, leaving a sea of bodies and a clear path to Haven's only home.
As Kadia's obsession with Haven mounts, little time remains, and Haven must make a choice; join together with her fellow Royals, and test her immortality in a final stand against the evil Queen, or flee across the sea to a foreign republic in hopes of salvation. Both choices have a cost. Both plans could go awry. Haven must decide quickly, or she might be the only one left.
---
Please let me know what you've been up to with reading this past week. Leave a link or just drop a comment 🙂 I have a webinar tonight so I won't be checking back until tomorrow. But I'll be doing the rounds of WWW done, so don't worry!
May inspiration flow like ink upon your quill,
Faith