Hi everyone,
It's late Sunday here in Montreal and I'm just posting this quick update to let you know that this coming week is going to be an exciting one!
Tomorrow (May 23rd) marks the release date of Sarina Langer's debut novel: Rise of the Sparrows! 
GIF from GIPHY
It also marks the first day of her blog tour and I'm fortunate enough to have the honour to host her here! Make sure you tune in for a great interview and the chance to win one of FIVE FREE COPIES of her book!
You can find the schedule for the blog tour here: Blog Tour Schedule!
In other news, I'm focusing more on writing some reviews for the last few books I've read. The last one I published was for Ship of Magic by Robin Hobb. This week, expect one for Stardancer by Kelly Sedinger, O Jerusalem by Laurie R. King & Eric! by Terry Pratchett.
Finally, Friday I'll be making something of an announcement concerning my own writing projects. Not big  I'm-getting-published news, mind you, more of a this-is-where-I-am-with-Pirate-Eyes-and-other-projects kind of thing.
Otherwise, this post was basically a chance to say, Hi! I'm still alive 🙂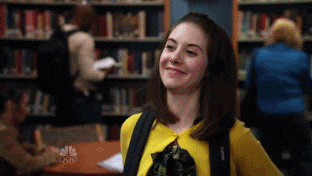 GIF from GIPHY
Hope you're all doing well!
Anything exciting happen to you this weekend? Let me know in the comments!
May inspiration flow like ink upon your quill,
Faith